THREE DECADES PROMOTING SUSTAINABLE DEVELOPMENT AND INNOVATION.
By initiative of Tenerife's island council (Cabildo Insular), the Institute of Technology and Renewable Energies (ITER) was established in 1990 with the aim of supporting sustainable development and innovation on the island.
Today, ITER stands as an international centre of reference for research into renewable energies, engineering, telecommunications and the environment.
Since our inception in 1990, our projects have focused on technological development and innovation, researching and developing new materials, processes and technologies, and contributing to the sustainable development of the island of Tenerife and to improve its competitiveness.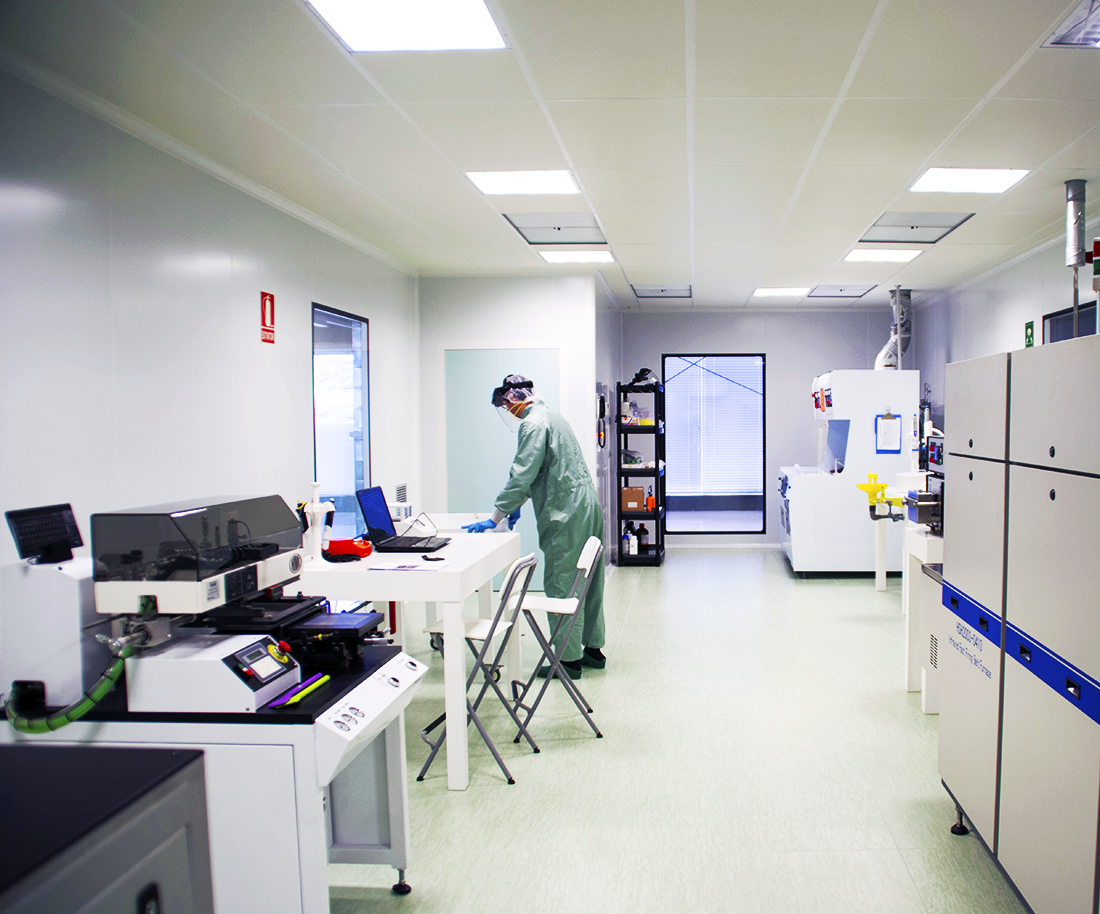 From a technological perspective, we have evolved in response to an environment in which activities involve multidisciplinary teams, and where the demands and expectations of society are rising. For this reason, and given the growing importance to society in recent times of information and communication technologies (ICTs), our activities in this sector have grown exponentially.
Since 1990, we have actively participated in various European programmes, having developed more than 200 research and development (R&D) projects with partners from most European regions. We have also acted as technological and scientific advisor to numerous agencies, including the European Commission, the Tenerife island council, Spain's AECID international cooperation and development agency, as well as numerous governments and international bodies. In recent years, underlining the importance of the Canary Islands as a tri-continental platform linking Europe, America and Africa, we have conducted numerous international projects involving technology transfer and pro-development cooperation, exporting know-how to other countries and archipelagos.
In 1990, we inaugurated our first wind park, a 1.05MW installation designed to assess the operational requirements and performance of different wind turbines. Since then, we have installed wind and photovoltaic systems totalling 13MW and 41MW respectively, which account for 35% of the island's total renewable energy capacity. In addition, we have established other facilities over the years to support and boost our R&D activities, such as: the D-ALiX High Availability Datacentre, a wind tunnel for civilian R&D use, the GCC-ITER power-generation control centre, or the dedicated laboratories for research into photovoltaics (SiCellLab), underground gases and water chemistry and isotopes, and electronics.
On another front, in order to bring our research and projects closer to both the resident population and visitors to the island, we pay special attention to public information, education and social awareness. In support of these activities, we have a number of facilities, including a bioclimatic homes development, a technology-themed trail and a visitors' centre, which receive more than 10,000 visitors a year.
The Tenerife island council's initial idea was to help establish an R&D organisation whose activities would become self-financing. We have achieved this aim, consolidating and strengthening our activities through our own resources, namely from selling the power generated in wind parks and photovoltaic plants, conducting R&D projects and providing consulting and engineering services.
During these 25 years, we have grown not only in terms of the scale of our facilities and personnel, but by branching out and establishing the ITER Group, a group of organisations dedicated to R&D, with a multidisciplinary team of over 200 staff.
Discover the figures that make ITER a pioneer in sustainable development and innovation.
The ITER Group consists of 12 companies. Know more about the group.