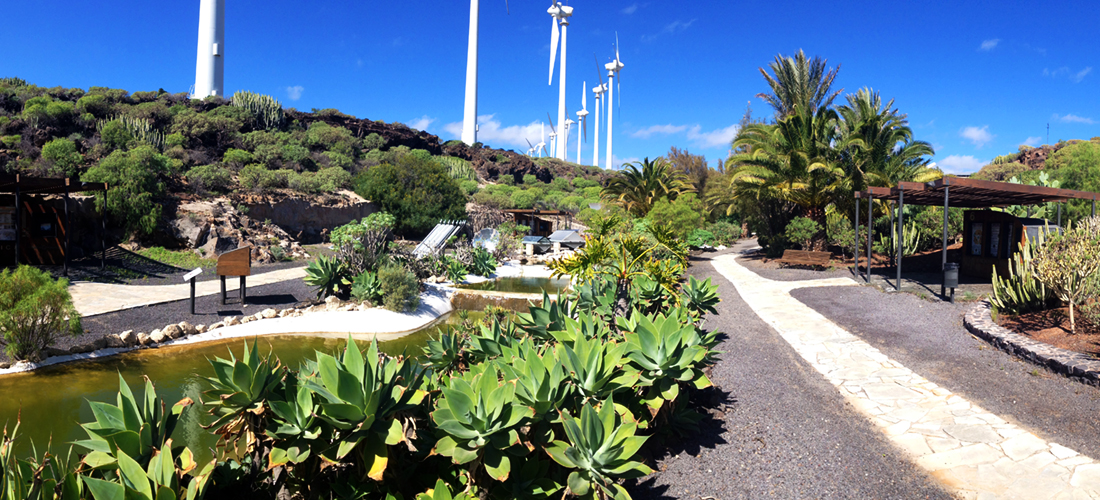 OPENING HOURS
Tuesday till Saturdays:

9:45h – 11:45h / 12:00h – 14:00h

.
SUMMER OPENING HOURS (July, August, and September)
Tuesday till Saturdays: 9:00h – 11:00h / 11:15h – 13:15h.
Our facilities follow the official working calendar of Santa Cruz de Tenerife and are closed on Mondays, Sundays, official holidays and on Christmas Eve and New Year's.
As a consequence of the measures adopted to stop the spread of the corona virus outbreak, ITER Visitors Center and the Renewable Energy Walkway will remain closed, suspending or postponing all scheduled visits until September 31, 2020 without prejudice to extensions and/or additional measures that may be adopted.
ITER has a visitor's center and a Renewable Energies Trail that bring public of all ages into the exciting world of renewable energies.
In our commitment with the environmental education and science dissemination in the area of renewable energies, ITER offers free guided tours to these dissemination facilities, both for organized groups and individuals.
If you want to book a guided tour, please go to the characteristics of our visits and our visits booking calendar to check out availability and make your reservation.
ITER's guided tours are free.
The tour lasts 1:45 hours aproximately.
The maximum number of visitors per shift: 50 people.
School groups must be over 5th grade.
1. LOOK FOR A DAY WITH AVAILABLE VISITS IN THE CALENDAR
Available dates are highlighted in light green.
2. CLICK ON THE DAY CHOSEN
You will see the information regarding the available times for that day.
3. SELECT A TIME FOR YOUR VISIT
Select the time chosen and click Next.
4. FILL IN THE FORM AND CLICK ON SEND
Fill out the form and indicate the name the group if you have one, and any other comments which you consider important.
5. WAIT UNTIL YOUR VISIT IS CONFIRMED
Our guide will contact you to confirm the visit.
difusion difusion
2018-10-18T09:37:09+01:00

Facility which opened in 1998, an initiative devised and developed by ITER and the Tenerife island council.
difusion difusion
2019-04-02T16:06:20+01:00

Bioclimatic building is characterized by being environmentally-sensitive and it serves as a welcome area to our visitors.