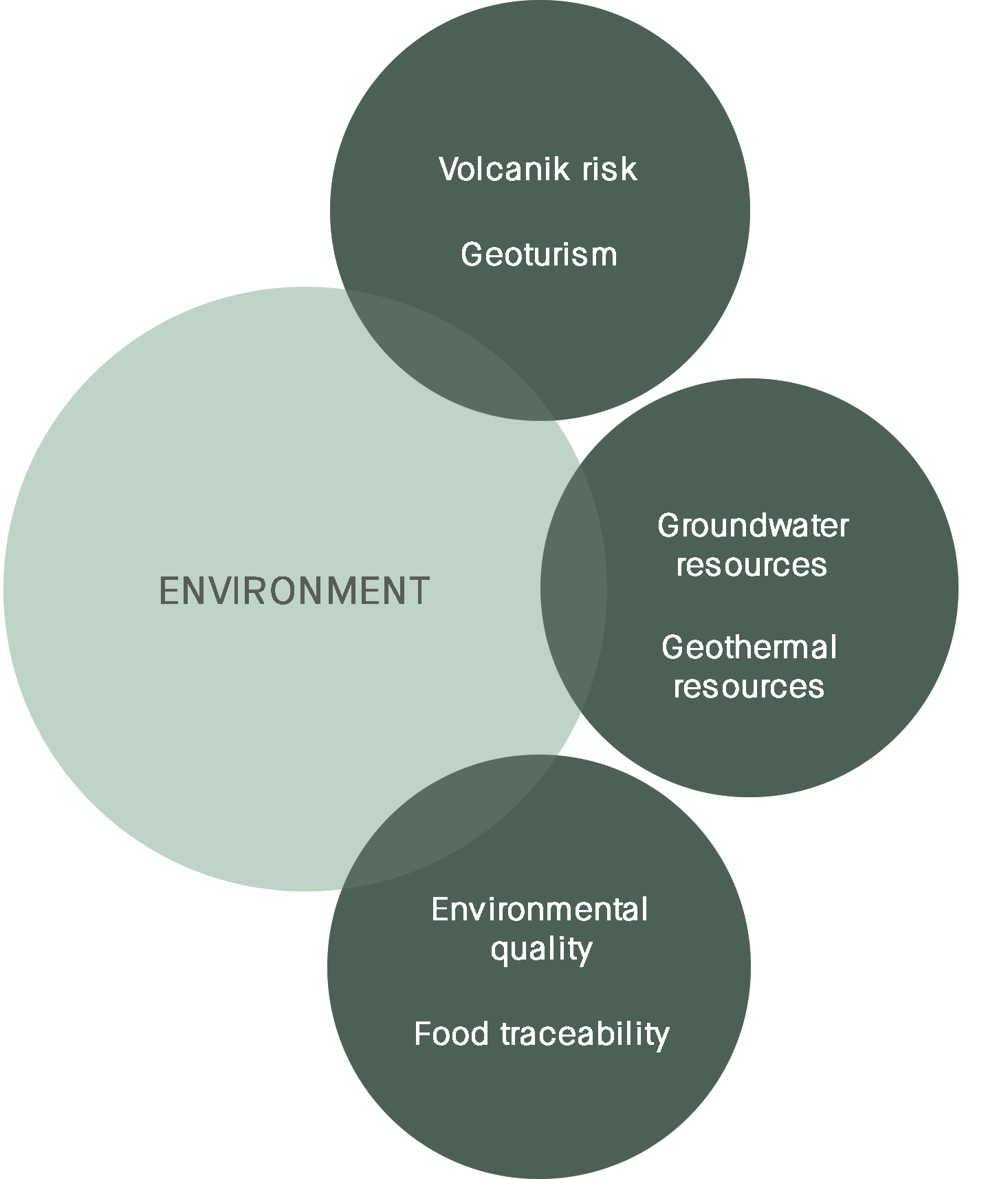 ENVIRONMENTAL DIVISION
The Environmental Division was created in 1997 with its core objective focused on sustainable development. This includes the management and reduction of volcanic risk, as well as the numerous benefits of volcanism in the Canary Islands and other volcanically active regions. The Environmental Division strives to strengthen scientific knowledge and increase inter-agency co-operation, and to provide training and dissemination programs for scientists and public organisations.The Environmental Division is comprised of three departments, Volcanology, Environmental Quality, and Geothermal & Water. Scientific activities are concentrated on:
Volcanic risk,strengthening scientific and technical expertise and the education of citizens to reduce volcanic risk.
Geotourism, promoting the attractions of the Canary Islands and other volcanically active regions, including the protection of fragile environments and strengthening knowledge of geological heritage.
Groundwater resources,  advancing knowledge of the oceanic volcanic island aquifer systems to work towards improved water management plans.
Geothermal resources,  to detect and evaluate geothermal resources through R & D activities, which can enable the development of these energy resources.
Environmental quality, analysing and evaluating the emission of atmospheric pollutants by natural and anthropogenic sources as well as the air quality.
Food traceability, strengthening scientific and technical expertise to protect producers and consumers from fraud by contributing to the development of rigid controls on the authenticity and geographical origin of products.
Marta Difusión Marta Difusión
2020-04-30T15:48:48+01:00 Revaluation of natural and cultural heritage related to the volcanic phenomenon in the Macaroneisa by strengthening the volcano tourism.