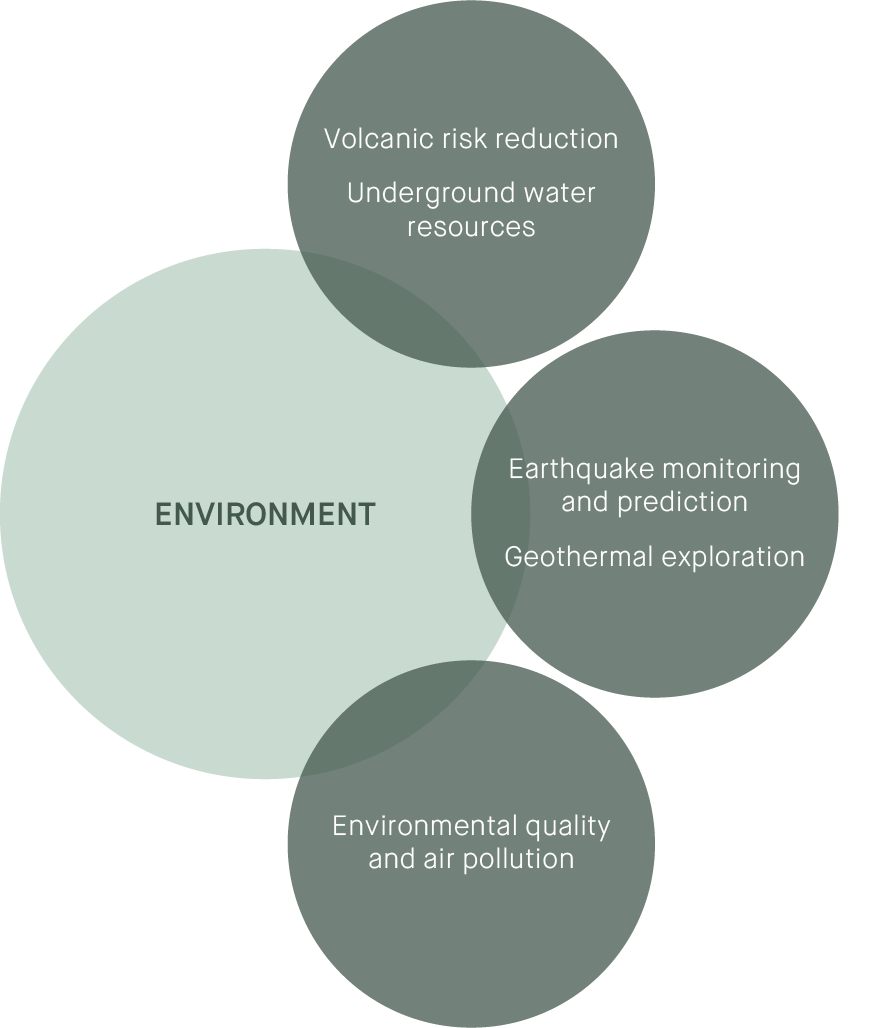 THE ENVIRONMENT DIVISION
ITER's environment division was established in 1997 with the main aim of improving the management of volcanic risk in the Canary Islands and other at-risk regions – such as Japan, Papua New Guinea, Costa Rica, Nicaragua, El Salvador, Cape Verde, Italy, Ecuador and the Azores – through the advancement of scientific knowledge, cooperation, training and public awareness initiatives.
In parallel to this line of research, this division conducts activities in the areas of underground water resources and environmental quality, more specifically the testing and analysis of air pollutants using optical remote sensors.
Other research areas include earthquake monitoring and prediction using geochemical techniques, as well as the exploration of geothermal resources using geochemical methods.
Noteworthy too is this division's important work to bring science and volcanoes closer to society through science and public awareness programmes, including "Living Planet Radio", "Teleplanet" and "The Canaries: A volcanic window in the Atlantic".
difusion difusion
2017-12-28T12:57:27+00:00

Scientific facility designed for the chemical and isotopic characterisation of underground gases and water, as well as of other environmental matrices